WHO ARE THE BEST PAINTERS IN MONTEREY, CA? SEE WHAT OUR CUSTOMERS ARE SAYING ABOUT US
We work hard to ensure that all of our R.C. Painting customers are happy with the results and the experience when they work with us. We are striving to be considered the best painters in Monterey Peninsula, CA and the surrounding area. But don't just take our word for it, read what some of our customers have said: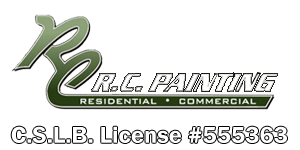 12/01/2020
Great work good helpful workers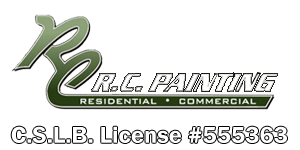 Best Painters
03/18/2018
They were neat, professional and timely. They were the best painters we have ever had.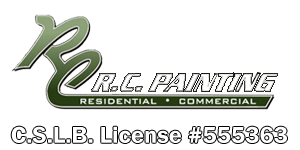 Knowledgeable Staff
09/04/2019
Their responsiveness, they answer phone calls and questions. They do what they say they will do. That's why we are repeat customers.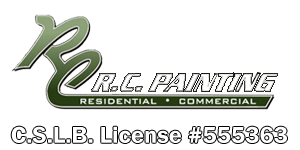 Honest Painter
01/22/2019
I felt like they were very honest, thorough, and reliable.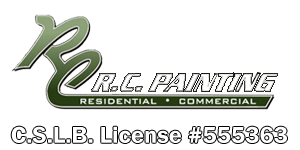 Quick Service, Great Price
06/11/2019
He does a good job. He finishes the job when he says and quickly. Also the price is reasonable. I like everything.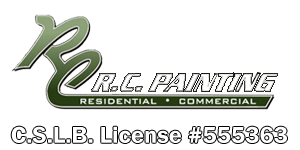 Best Painter in State
06/23/2018
How often do you find a home contractor who is honest, skilled, and cares deeply about his customers' satisfaction and the quality of his work? For us, Ron Curry of RC Painting was that kind of rare find. We just had our house repainted for the first time in way too many years, and on top of that, it's a historic house built in 1906. So there was a lot of prep work for Ron's crew to do. Plus, we asked for hand-painting rather than spray-painting, and Ron obliged. Apparently, even when they spray-paint, crew members follow along brushing it, but I'm sure that hand-painting our house took more time. He also obliged us when we asked him to use Behr paint instead of an inferior brand that painters often like to use. In 2002, we had painters turn us down over that issue. Ron's foreman, Derek, was super. Nothing ever slipped his mind. He remembered tons of details, including our requests, and he always kept the other painters on track. And he and Robert and Luis were an amazingly likeable, happy crew. Yet, they worked very hard for many days, slowly when the prep or detailing required it, and like lightning when applying the coats of main color. They often did little extras for us -- a little gate repair here, making a needed suggestion there. Bottom line, they did a great job. I'm telling you -- I'm a detail guy, and they didn't miss a thing. We are delighted with our new old house, and our neighbors are offering unsolicited, enthusiastic compliments. Ron was first recommended to us by a friend who is a real estate agent. She said he did first-rate work, and his price was right. We were relieved to learn she was correct on both counts. Getting your house painted is expensive, but Ron's price was lower than the others we called, and he stuck with it. This kind of experience doesn't just mean you'll get a first-rate paint job, it means you'll have your faith in humanity restored.
We hope that it's clear from the testimonials from our customers that we take customer service very seriously. It's not always an easy decision to bring a contractor into your home, whether it is for a painting project or some other type of renovation. The same can be true for exterior work or some of the other services we provide.
In almost all cases, we will be able to provide you with the results you want at a fraction of the time that it would take you to do it yourself at a very reasonable price. We'll work closely with you to understand exactly what you are hoping for, along with any unique details of the project.
There are a number of good painters in the Monterey Peninsula, CA area. We take it seriously when you choose R.C. Painting to perform your painting project and we'll make it our goal to make you so happy with our work that you'll be giving the next testimonial that we feature on this web page.
If you'd like to have one of the best painters in Monterey Peninsula, Salinas, Carmel Valley and surrounding areas complete your painting project, give R.C. Painting a call today. We'll be happy to give you a free quote for the services you are requesting.
Call us today at
831-372-5600
or
request a free estimate
.